Vtech originated in Hong Kong in 1976 and expanded to over 10 regions around the world. The company mission encompasses designing economical, innovative, and nice quality electronic products. Vtech's North American operation has become one of top three producers of cordless phones. Vtech also manufacturers a variety of monitors for baby.
Performance Comparison

This comparison chart gives a quick glance at the overall scores for each monitor tested in this review. This Vtech earned the top score and an Editor's Choice award.


Further insights as to how the Vtech performed during testing are explained below. The monitor's metric results were used to determine the overall scores with weighting in favor of sound clarity and ease of use, two metrics we think are very important for a sound monitor.


Sound Clarity

The DM221 earned a 10 of 10 for sound quality. This score is a tie with our other Editors' Choice winner the Philips Avent DECT SCD570/10.


With a maximum volume of 103.4, this is the loudest parent unit in the review. Even at this high volume, the sound is clear though a little bright. Parents will have no trouble hearing what is going on in baby's room and deep sleepers are sure to wake when the baby cries. At a lower volume, 82.8db, the sound is clear but did a little shifting between sounding somewhat muted and then clearer. The sound filtering and voice activation both work well and this monitor is silent when the baby is silent.

The sound from baby's unit with the two-way communication is good and not distorted or robotic sounding. This means your baby will be hearing your voice and nothing else.


Ease of Use

The DM221 earned a 6 of 10 for ease of use. The inclusion of multiple features often results in products being harder to use. This doesn't mean they are difficult, just that they are more complicated than their bare bones counterparts.


To setup the monitor you just need to plug it in and turn it on. This monitor has more features than some of the competition which makes it more complicated to use. The real problem, however, is the majority of user buttons are on the front of the parent unit which can mean pushing the wrong buttons in the middle of the night. The front includes the power, menu, select and volume buttons. Within the menu, you can set the sound sensitivity, sound alert, vibrations, nightlight, language and other default settings. The options are easy to understand and the menu is easy to navigate, though compared to products with no menu it is more advanced and some might find it harder to program initially than a more basic option.


Range

The DM221 earned a 6 of 10 for range distance between the baby and parent units.


According to the manufacturer, this monitor should have a range of 1000 ft when in a line of sight. This isn't that useful of a measurement given you are unlikely to place baby in a field, but it came close to our test results of 1325 ft. This monitor started beeping that it was out of range at about 1000 ft, but the sound was still fine. The connection got choppy around 1200 ft and the connection was completely lost at 1325 It started beeping around 1000 ft, but the sound was still okay.

The indoor range stated in the manual is 160 ft. We weren't able to get this far from the baby monitor but we did manage about 90 ft through 5 walls. We still had a connection at 6 walls but the parent unit started to beep that it was out of range. We lost the signal completely after the 8th wall. Ninety feet is probably enough for many homes and this unit would work for most families as long as their home isn't too big. The best in the review worked past 100 ft and 8-9 walls.


Battery Life

The DM221 earned a 10 of 10 for battery life with the longest living battery in the group by far.


The DM221 has a rechargeable battery in the parent unit and no battery backup in the baby monitor. The manufacturer claims a run time of 18 hours before recharging, but our tests indicated an average run time of 46 hours! Which is far longer than any parent should need even if they monitor all day and night. Of course, we recommend plugging in the unit when possible so you don't lose connection in the middle of the night, but it is good to know it can last so long if necessary.


Features

The DM221 earned a 9 of 10 for features with most of the feature options that are popular and desired by parents.


The DM221 has an adjustable mic sensitivity and sound activation. Both features work well and help a monitor stay fairly silent when the baby is silent. These features can translate to an easier time falling asleep and staying asleep as long as baby does. We think this is really important and sound activation is one of the features BabyGearLab thinks should be at the top of the list for parents that have trouble sleeping.



This monitor also has two-way communication with the baby so you can talk to baby from another room. Talking to your baby could mean you don't need to go to baby's room. Many parents feel this feature is mandatory, though we would just consider it a nice to have.



This product also has the following features:
Remote controlled nightlight
Parent unit paging abilities
EMF

The VTech has an average EMF reading of 3.11 V/m at 6 ft from the unit. This is the highest reading in the group.


Keep in mind however that the further you get from the monitor the less EMF you are exposed to. Placing the baby unit for this product as far from your baby as possible will decrease EMF and the monitor should still pick up every little noise you are hoping to hear.


Accessories

This monitor can be used with two parent units, but it doesn't appear that you can purchase the extra parent unit after the fact so you'll want to choose the two parent product from the beginning.


Other Versions

Vtech makes a variety of other monitors for baby including sound and video options. We tested the Vtech DM222 and the Vtech DM111. The DM111 earned a Best Value award in this review while the DM222 fell short of matching the simpler DM211.


Manufacturer Video
— Juliet Spurrier, MD & Wendy Schmitz
BabyGearLab Member Reviews

Most recent review: June 21, 2017
Summary of All Ratings
BabyGearLab Editors' Rating:
(5.0)
Average Customer Rating:
(5.0)

100% of 1 reviewers recommend it

Rating Distribution
2 Total Ratings
| | | |
| --- | --- | --- |
| 5 star: | | (2) |
| 4 star: | | (0) |
| 3 star: | | (0) |
| 2 star: | | (0) |
| 1 star: | | (0) |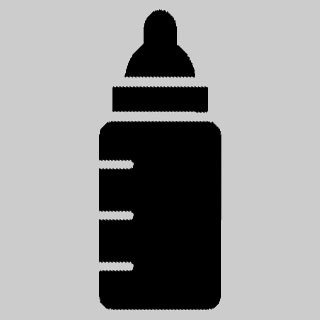 This is the only monitor I've ever used, but it's great! It clips easily to my jeans so that I can have it wherever I am in the house and the battery-life is more than enough. I sometimes move it off the charger and place it right by my head to sleep and forget to put it back on in the morning. It's still going when I get off work that evening! I like both the light-up and vibration alerts settings if I need the sound off or need something else to get my attention. It has great sensitivity. I kind of life the nightlight option too. I DO wish that I could turn off the sound effects when I change the settings, but they are on the parent monitor, so I'm not usually in the same room with the sleeping baby when I hit the buttons. My husband and I sometimes use them to communicate. I can talk at normal volume from my nursing chair in the nursery and he can hear me just fine on his monitor and speak back to me with the talk feature. The price couldn't be beat either!
Bottom Line:
Yes, I would recommend this product to a friend.

Have you used this product?
Don't hold back. Share your viewpoint by posting a review with your thoughts...